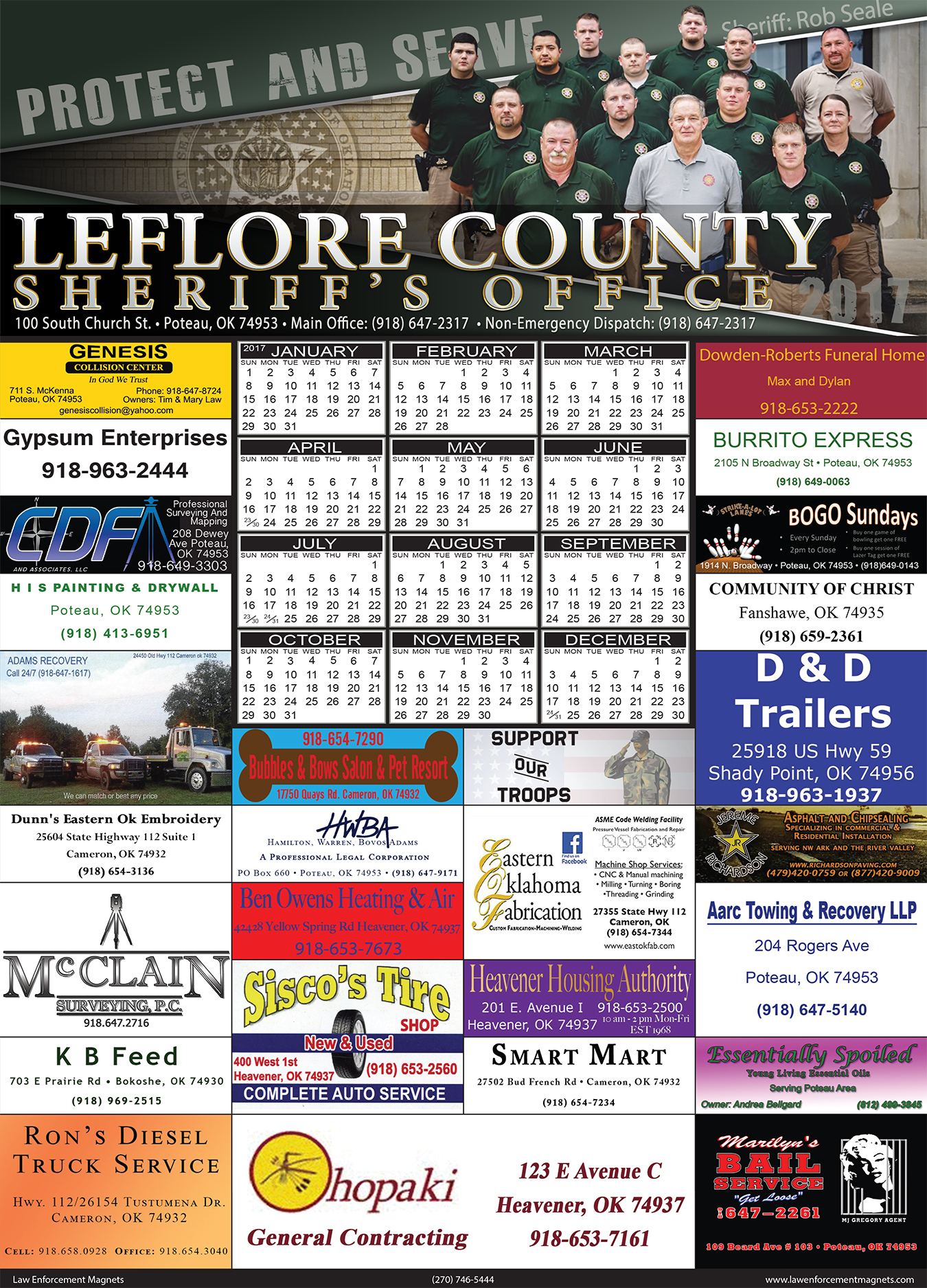 Law Enforcement Magnets (LEM) currently works with over 275 sheriffs, police chiefs, fire department chiefs, and county courthouse officials across the country. We are considered one of the best fundraising companies for law enforcement in the United States.
 
At LEM, we understand that every law enforcement agency could use additional income, and we are committed to generating the maximum proceeds possible for your agency's chosen fund. We provide high quality, full-color magnet calendars that every agency, business, and local citizen is proud to display year after year. Our fundraising method is a proven system that has been used for over 60 years. By collaborating with us, your agency could raise thousands of dollars to help support your drug awareness programs, chaplain programs, K-9 units, and more.
 
Agencies trust us to handle their annual magnet calendars because we have a proven track record. We maintain an "A+" rating with the Better Business Bureau, which is rare in the industry. Due to our experience, time and grade in the business, we promise the best representation of your department and rapport with your local businesses.
 
From start to finish, you will be able to relax while every aspect of the project is handled by our professional staff. All of the following tasks are our responsibility: advertisement sales, payments, customer service, department photos, design and graphics, mailing ad proofs, in-house printing, and distribution to you and each of the supporting businesses.
 
Law Enforcement Magnets gives the businesses in your community the rare opportunity to show their support by advertising on a product that also lists your information. They receive high quality exposure for their support and know the magnet calendars will be proudly displayed in homes and offices.
Studies have shown that the average person goes to their refrigerator over 3 times a day; this adds up to over 1,000 impressions per year! Combine this power of magnet visibility with the large quantity of magnets we provide, and you will have a non-abrasive way to display your agency's image and information in your local community.
 
Our magnet calendars help unite the community while creating appreciation and loyalty. Citizens and sponsoring businesses proudly display our magnets because of their high level of respect for you and your agency.
If you have any questions please do not hesitate to call us at 270-746-5444. We look forward to hearing from you.